Black Panther Chadwick Boseman's advice to new graduates
Daily World News
Top Stories
business
politics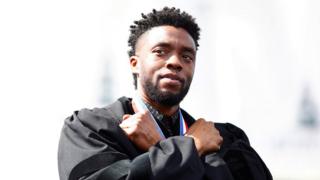 Students at Howard University were treated to inspirational words from T'Challa himself as they graduated over the weekend.
Chadwick Boseman, an ex-student of the university in Washington DC, gave the commencement address at their ceremony.
He spoke about overcoming discrimination, the importance of finding purpose and challenging the system.
The actor was also awarded an honorary degree at the ceremony.
'Purpose is an essential element of you'
"You would rather find purpose than a job or career," Chadwick told the students.
"Purpose crosses disciplines. Purpose is an essential element of you.
"It is the reason you are on the planet at this particular time in history.
"Whatever you choose as a career path, remember the struggles along the way are only meant to shape you for your purpose."
'Use your education to improve the world'
Chadwick referred to a sit-in the students staged in March over a dispute with the university.
"Some of you here struggled against the university itself," he said to the mostly minority ethnic audience.
"Many of you will leave Howard and enter systems and institutions that have a history of discrimination and marginalisation.
"The fact that you have struggled with this university which you love is a sign that you can use your education to improve the world that you are entering."
'Challenge the system'
The 41-year-old actor told a story of one of his first jobs – on a soap opera.
He claims he was let go after three episodes, just after he had challenged his bosses to make his character less of a black stereotype.
"When I dared to challenge the system that would relegate us to victims and stereotypes with no clear historical backgrounds, no hopes or talent… a different path opened up for me.
"The path to my destiny."
'Press on with pride'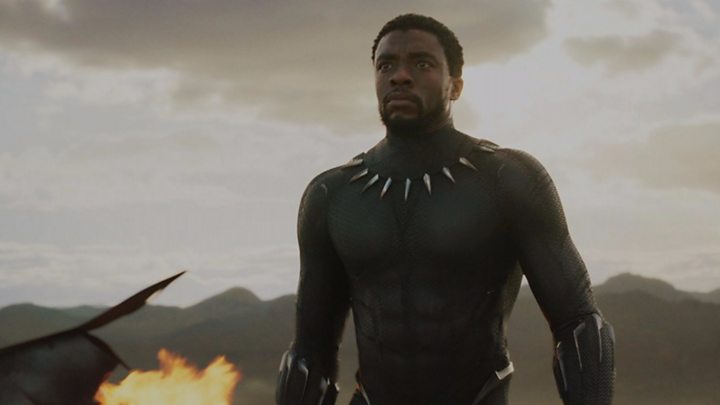 He also spoke about how important and formative that struggle can be.
"I don't know what your future is, but if you are willing to take the harder way, the more complicated one, the one with more failures at first than successes, the one that has ultimately proven to have more meaning, more victory, more glory, then you will not regret it.
"Now, as you commence to your paths, press on with pride and press on with purpose."
It's safe to say his speech went down well with the university students.
Follow Newsbeat on Instagram, Facebook and Twitter.
Listen to Newsbeat live at 12:45 and 17:45 every weekday on BBC Radio 1 and 1Xtra – if you miss us you can listen back here.
Daily World News