Jamal Khashoggi: Turkey investigates missing journalist
Daily World News
Top Stories
business
politics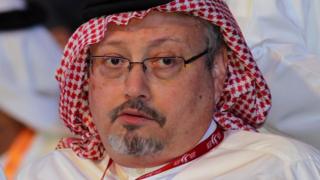 Turkish prosecutors have opened an investigation into the disappearance of a missing Saudi journalist.
Jamal Khashoggi, a critic of Saudi Arabia's Crown Prince Mohammed bin Salman, has not been heard from since Tuesday, when he entered the Saudi consulate in Istanbul.
Turkish officials have said they believe Mr Khashoggi is still inside.
Prince bin Salman told Bloomberg News Turkish authorities were welcome to search the building.
Mr Khashoggi disappeared after entering the consulate to complete paperwork but left "a few minutes or one hour" after going in, the prince said.
"He's a Saudi citizen and we are very keen to know what happened to him. And we will continue our dialogue with the Turkish government to see what happened to Jamal there," he said in the interview with Bloomberg.
"My understanding is he entered and he got out after a few minutes or one hour. I'm not sure. We are investigating this through the foreign ministry to see exactly what happened at that time."
"The premises are sovereign territory, but we will allow them to enter and search and do whatever they want to do. If they ask for that, of course, we will allow them. We have nothing to hide," Mr bin Salman said.
When asked if Mr Khashoggi faced charges in Saudi Arabia, the crown prince said his country would need to know where he was first.
On Wednesday, the Turkish foreign ministry summoned Saudi Arabia's ambassador and asked for an explanation about the disappearance.
The US state department has also requested information about his whereabouts and expressed concern about his safety.
The 59-year-old journalist had been living in self-imposed exile in the US since last year, when he left the Gulf kingdom after criticising the policies of the crown prince.
He is a regular contributor to the Washington Post, who on Friday blanked out his column in support.
What happened on Tuesday?
Mr Khashoggi went to the consulate to obtain a document certifying he had divorced his ex-wife, so that he could marry his Turkish fiancée, Hatice, who went with him to the building and waited outside, but did not see him leave.
She said that he was "stressed and sad" that he was forced to go to the building.
He was required to surrender his mobile phone, which is standard practice in some diplomatic missions.
Hatice said he left the phone with her and told her to call an adviser to Turkish President Recep Tayyip Erdogan if he did not return.
She said she waited for him outside the consulate from about 13:00 (10:00 GMT) until after midnight and did not see him leave. She returned when the consulate reopened on Wednesday morning.
What does Saudi Arabia say?
A Saudi official confirmed on Wednesday that Khashoggi had visited the consulate to complete paperwork, but said he had "exited shortly thereafter".
"He is not in the consulate nor in Saudi custody," the official added.
On Thursday, the official Saudi Press Agency cited the consulate as saying it was "carrying out follow-up procedures and co-ordination with the Turkish local authorities to uncover the circumstances of the disappearance of Jamal Khashoggi after he left the consulate building".
What does Turkey think?
Turkish presidential spokesman Ibrahim Kalin told reporters on Wednesday: "According to the information we have, this person who is a Saudi citizen is still at the Saudi consulate in Istanbul."
"We don't have information to the contrary," he added.
The head of the Turkish-Arab Media Association told the New York Times that Turkish police officers providing security for the consulate had checked their security cameras and did not see the journalist leave on foot. But Turan Kislakci added that diplomatic cars had been seen moving in and out.
The BBC's Mark Lowen says the mystery threatens to deepen the strains in the relationship between Turkey and Saudi Arabia.
Turkey has taken the side of Qatar over its blockade by Saudi Arabia and other neighbours, and Turkey's rapprochement with Iran has riled the government in Riyadh, our correspondent adds.
Why might Saudi Arabia want to hold Khashoggi?
He is one of the most prominent critics of the crown prince, who has unveiled reforms praised by the West while carrying out an apparent crackdown on dissent, which has seen human and women's rights activists, intellectuals and clerics arrested, and waging a war in Yemen that has triggered a humanitarian crisis.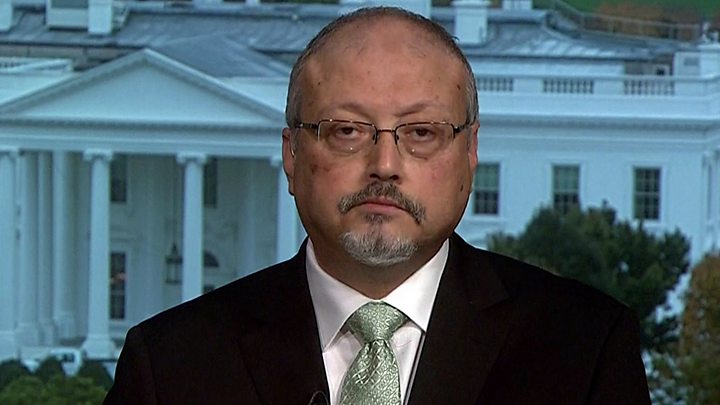 A former editor of the al-Watan newspaper and a short-lived Saudi TV news channel, Mr Khashoggi was for years seen as close to the Saudi royal family. He served as an adviser to senior Saudi officials.
After several of his friends were arrested, his column was cancelled by the al-Hayat newspaper and he was allegedly warned to stop tweeting, Mr Khashoggi left Saudi Arabia for the US, from where he wrote opinion pieces for the Washington Post and continued to appear on Arab and Western TV channels.
"I have left my home, my family and my job, and I am raising my voice," he wrote in September 2017. "To do otherwise would betray those who languish in prison. I can speak when so many cannot."
Daily World News