Kenya Patel dam burst: Dozens still missing in Solai
Daily World News
Top Stories
business
politics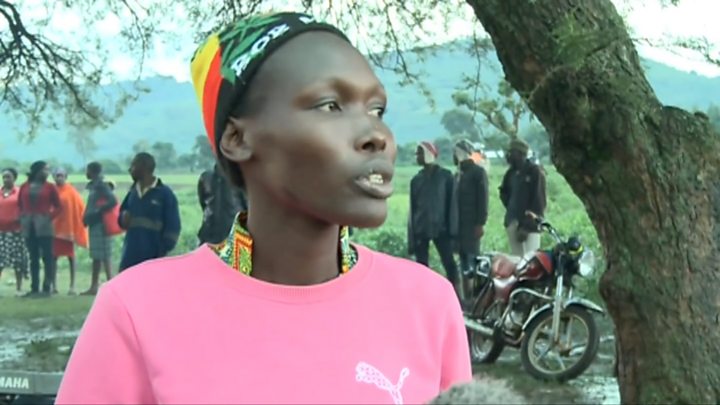 The desperate search for dozens of people still missing after a Kenyan dam burst continues.
More than 40 people are already known to have died in Wednesday's disaster, which struck near the town of Solai, 190km (120 miles) north-west of the capital, Nairobi.
Almost half the victims found so far were children, police said.
An investigation into the tragedy has been announced, amid allegations that the private dam was illegal.
Simon Wang'ombe, regional manager for the Water Resources Management Authority (Warma) in the Rift Valley, told the Daily Nation the privately-owned dam situated on a commercial farm had not been cleared by government inspectors, which meant it was not legal.
But the general manager of the farm, Vinoj Kumar, denied the accusation.
"All these dams were built about 15 to 20 years before. There's no illegal [There is nothing illegal]," he said.
The public prosecutor's office said police had been asked to "carry out thorough investigations to establish cause and culpability, if any" and provide a report within two weeks.
The dam burst at about 21:00 local time (18:00 GMT) on Wednesday, sending a reported 70m litres of water down towards the homes below.
According to Kenya's Daily Nation newspaper, the wall of water was about a metre-and-a-half high, and 500m wide.
It destroyed everything in its path – including a primary school and power lines.
'I clung to a tree'
"The flooding happened so quickly," Josephat Kimeli told the BBC. "While I was trying to run away, two of my daughters were swept away by the floodwaters.
"I was able to save my wife and two sons. But now I am in pain: I am pained by the loss of my children."
Ngugi Njoroge, one of dozens receiving treatment for his injuries, told reporters from his hospital bed he was separated from his family.
"I was with my parents and my younger brother," he said. "I don't know where they are. I was carried away by the water but I was lucky as I clung to a tree until the water subsided."
Nakuru county governor Lee Kinyanjui said there were 40 people had been reported missing and were yet to be found. Another 44 were confirmed to have died, he added.
The dam, which is located on private farmland, and reportedly used for irrigation and fish farming, burst after heavy rains in the area, which continued into Thursday, making rescue efforts more difficult.
There are fears over other dams in the area, with Mr Kinyanjui warning at least one other local dam "will have to be discharged to avoid disaster".
Before Wednesday's disaster, 132 people had died countrywide as a result of heavy rains since March, according to official statistics.
More than 220,000 people have also had their homes destroyed.
The rains came after a severe drought which left millions of people in need of food aid in the region.
Daily World News