Daily World News
Top Stories
business
politics
President jQuery(document).ready(function(){ jQuery('#bubbleup1').bubbletip(jQuery('#tip_up1')); }); Trump
_" target="_blank">Donald
Trump
has fired Secretary of State
Rex Tillerson
, tweeting this morning that he plans to replace him with CIA Director Mike Pompeo.
Interested in Trump Administration?
Add Trump Administration as an interest to stay up to date on the latest Trump Administration news, video, and analysis from ABC News.
Trump
never spoke to Tillerson about the decision.
Kim Jong Un
, the official said.
Steve Goldstein, the State Department's undersecretary for public diplomacy and public affairs, released a statement today, saying Tillerson did not speak directly to Trump
.
"The secretary did not speak to the president and is unaware of the reason, but he is grateful for the opportunity to serve, and still believes strongly that public service is a noble calling," Goldstein said. "The secretary had every intention of staying because of the critical progress made in national security. He will miss his colleagues at the Department of State and the foreign ministers he has worked with throughout the world."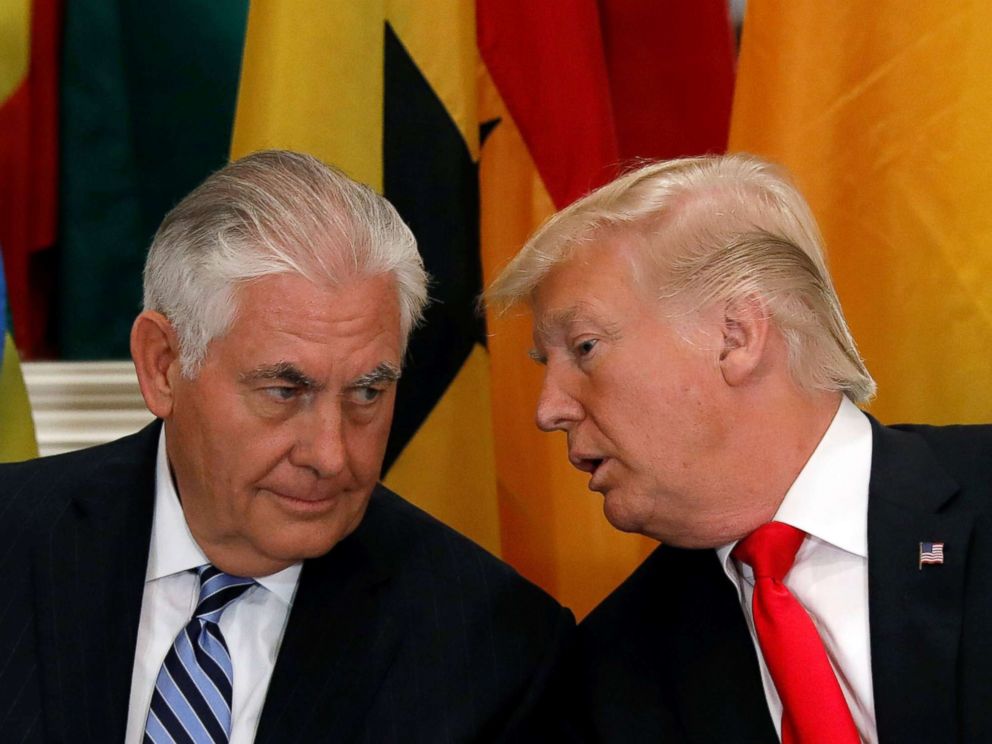 By contrast, Trump
added, he and Pompeo are "always on the same wavelength" and "we have a very similar thought process."
"As far as Rex Tillerson is concerned, I very much appreciate his commitment and his service. He's a good man," Trump
said.
"We got along quite well but we disagreed on things," he said, noting how he and Tillerson "felt a bit differently" on the Iran nuclear weapons deal.
"I actually got along well with Rex but really it was a different mindset. It was a different thinking," Trump
said.
The former ExxonMobil CEO had cut a trip to Africa short Monday, citing "the demands of work and the need to be in Washington for in-person meetings."
Tillerson had spent much of his trip to Africa trying to make up for Trump
's derogatory comments in January when he referred to certain African nations as "s—hole" countries.
Tillerson, 65, took over as head of the State Department in February 2017. He is the second official to leave Trump
's Cabinet after former Health and Human Services Secretary Tom Price resigned in September over his use of private jets that were funded by taxpayer money.
Tillerson and Trump
have had tumultuous points in their relationship in the past. One of the most public disputes came in October after reports that Tillerson called the president a "moron."
"I want to thank Rex Tillerson for his service. A great deal has been accomplished over the last fourteen months, and I wish him and his family well," Trump
said in the statement released by the White House.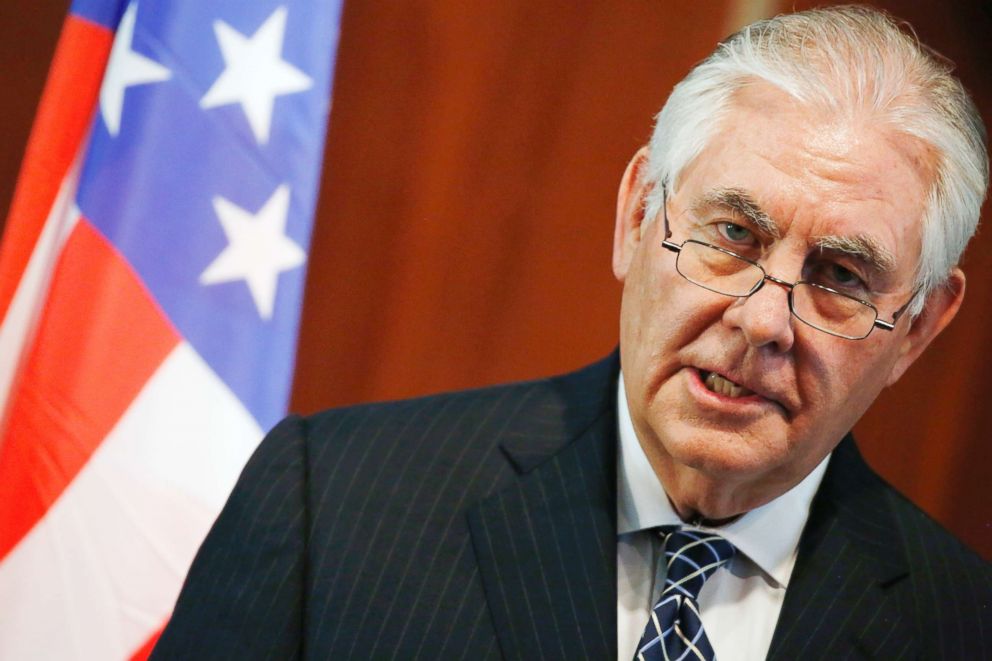 In his praise of Pompeo, Trump
wrote, "I have gotten to know Mike very well over the past 14 months, and I am confident he is the right person for the job at this critical juncture."
Both he and Haspel, 61, require Senate confirmation.
Nikki Haley, the U.S. Ambassador to the United Nations, praised the decision on Twitter.
"Congratulations to my friend and soon to be Secretary of State Mike Pompeo! Great decision by the President," Haley wrote.
Congratulations to my friend and soon to be Secretary of State Mike Pompeo! Great decision by the President. ????

— Nikki Haley (@nikkihaley) March 13, 2018
Daily World News