Trump mocks Stormy Daniels after defamation case dismissed
Daily World News
Top Stories
business
politics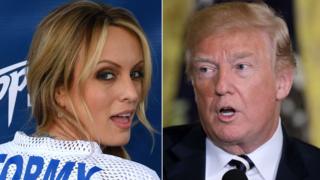 President Donald Trump has mocked adult film star Stormy Daniels in a tweet after a judge dismissed her defamation lawsuit against him.
The judge ruled that a presidential tweet Ms Daniels said was defamatory was protected by the First Amendment, which guarantees freedom of speech.
Mr Trump said he can now "go after Horseface and her 3rd rate lawyer".
The ruling does not affect a separate lawsuit over hush money she says she was paid by Mr Trump's lawyer.
Stormy Daniels was also ordered to pay Mr Trump's legal fees, although the amount is yet to be determined. Her lawyer said she would appeal against the decision.
Michael Avenatti, Stormy Daniels' lawyer, swiftly responded on Twitter.
Branding him a "disgusting misogynist and an embarrassment to the United States", he said he and his client would show the world "what a complete shyster and liar you are".
Ms Daniels, whose real name is Stephanie Clifford, says she had a sexual affair with Mr Trump in 2006.
She filed the case after the president tweeted that she had invented a story about being threatened for speaking out about the alleged relationship.
Mr Trump has denied any relationship with the actress.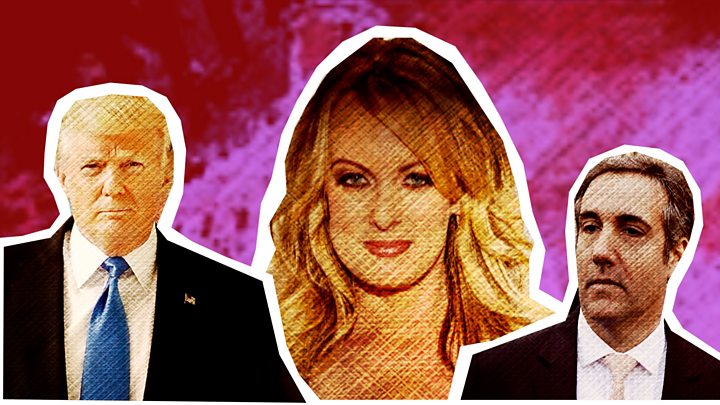 In an interview with CBS News earlier this year, Stormy Daniels said a stranger approached her while she was with her young daughter and threatened her.
She later issued an image of the man.
Mr Trump responded to her account on Twitter, saying: "A sketch years later about a nonexistent man. A total con job, playing the Fake News Media for Fools (but they know it)!"
While the judge said this tweet was not defamatory, Ms Daniels' main suit against Mr Trump's former lawyer, Michael Cohen, continues.
In August, Mr Cohen pleaded guilty to violating campaign finance laws during the 2016 presidential election over payments to two women who said they had sexual relationships with Mr Trump. He said he made the payments at Mr Trump's request.
Daily World News